NOW PLAYING!
UPDATE! Our latest Video Theatre creation presents new short plays written during the Pandemic. Virtual opening night Friday, March 5th, 2021 - a second "performance" has been added due to demand. Virtual seats available for Saturday at 7pm and Sunday at 2pm.
It's on-demand and pay-what-you-can!
FOLLOW THIS LINK TO RESERVE YOUR VIRTUAL SEATS.
(The link for the show comes to you by email after reserving a seat and again two hours before "performance" time.)
---
Lucky Penny Productions has been compelled to make changes involving the final three productions of the 2019-2020 season, our summer plans, and our 2020-2021 season. We do not see it likely to be "back to normal" in the first half of 2021, but are working daily to adapt to the new reality, plan for the future, and create more for our new Video Theatre series. Please follow the link above for details. More information will be added as changes are confirmed.Thank you for your patience and understanding.
Classes for the Napa Academy of Performing Arts in person continue to be suspended, but we have an online improv class for kids and we hope to resume the education program in person as soon as possible.

If you can, please drop a few dollars into our
PANDEMIC SURVIVAL FUND
---

Volunteers! Use this link to see




our upcoming opportunities.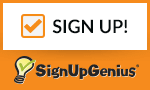 To learn more about volunteering,
email This e-mail address is being protected from spambots. You need JavaScript enabled to view it
---