It's back (again!) in a new VIDEO THEATRE VERSION! Perfect summer shelter at home fun!
Follow this link for your virtual tickets for this laugh-a-minute wine country comedy - choose your own price!
(Please note "The Tasting Room" is rated R for language.)
---
If you can, please drop a few dollars into our
PANDEMIC SURVIVAL FUND
Lucky Penny Productions has been compelled to make changes involving the final three productions of the 2019-2020 season. Follow the link above for details.
Classes for the Napa Academy of Performing Arts in person continue to be suspended, but we have a new online improv class for kids and we hope to resume the education program with youth theatre summer camps.

Since our general auditions cannot proceed as planned, we are accepting video submissions for roles in our 2020-2021 season. Follow this link to the AUDITIONS page for details and links.
---

Volunteers! Use this link to see




our upcoming opportunities.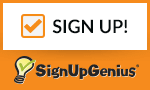 To learn more about volunteering,
email This e-mail address is being protected from spambots. You need JavaScript enabled to view it
---